If there was ever a vehicle that felt the wrath of environmentalists, it was the Hummer. Although it wasn't the most polluting vehicle of its era, it nevertheless became a symbol of everything that was ecologically wrong with the automotive industry.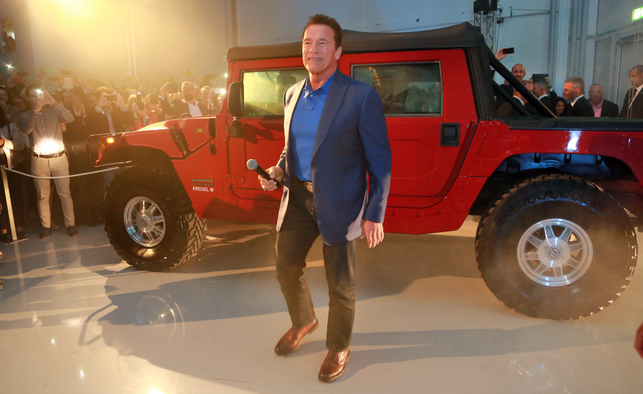 Times have changed. Hummer no longer exists as a brand, but there are still models out on the road. One of these models will never again emit any pollutants thanks to Austrian company Kreisel that managed to replace an H1's big V8 by an electric powertrain capable of reaching 300 kilometers without using up a single drop of fuel.
The H1 in question is powered by two electric motors developing 490 horsepower and powered by a 100 kWh battery. It can reach a maximum speed of 120 km/h.
Owned by none other than actor and former California governor Arnold Schwarzenegger, the Kreisel H1 is a one-off model. Last January, Kreisel electrified another of Mr. Schwarzenegger's highly polluting vehicles, his Mercedes-Benz G-Class.